MedReleaf Australia is also a founding member of Medicinal Cannabis Industry Australia (MCIA) which is the peak industry organisation for Australia's licensed medicinal cannabis industry. The MCIA acts as the voice for the licensed medicinal cannabis sector. www.mcia.org.au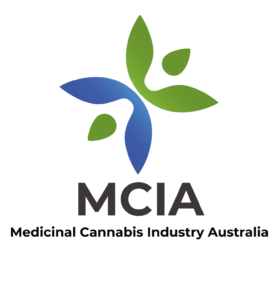 Other licences also granted include an Import licence by the Office of Drug Control and a Wholesale licence from Queensland Health. MedReleaf Australia is importing medicinal cannabis oils, capsules and dried bud, as well as other formulations from our Canadian partner, MedReleaf Corp., a subsidiary of Aurora Cannabis Inc.
MedReleaf is a leading licensed producer of medical-grade cannabis products in Canada and as an Aurora subsidiary is committed to the medical cannabis market, maintaining a strong commitment to clinical trials and ongoing research with over 40 trials subsidised by the company and over 400 underway worldwide.. Some completed and in-progress initiatives in Canada include a Pharmacokinetics trial, a Phase II cancer pain trial, a Phase III epilepsy trial, an observational chronic pain study, and a study to assess the potential correlation between genetic signatures and cannabis efficacy.
KEY MANAGEMENT TEAM

Our management team is led by our Executive Chairman and CEO, Mr Russell Harding. We have assembled a management team and advisory panel that will ensure we can develop a wide distribution network to our key customers, Australian community and hospital pharmacies. Our strategy is to further strengthen the Board with additional commercial experience as required.

Russell Harding

BPharm, BHMS, MACP, MAICD  – Executive Chairman & CEO

Russell is Co-founder of MedReleaf Australia, and has over 35 years' experience as a successful pharmacy entrepreneur in Australia, solely responsible for six start-ups. Hardings Pharmacy at Annerley, Brisbane, established over 30 years ago, is the only 24-hour community pharmacy in Brisbane and was the first in Queensland to be accredited under the QCPP guidelines. In 2019 this pharmacy was selected as the winner of the Australian Pharmacy of the Year in the Professional Innovation Category. He is a long-term Director and Chairman of a pharmaceutical warehousing co-operative company with over 80 pharmacy owners as members.

– "We will strive to produce safe and effective cannabis medicines that will make a difference to the lives of Australians suffering painful, debilitating disease."

Aurora Cannabis / MedReleaf  Corp.

Cam Battley

Chief Corporate Officer AURORA Cannabis, Director MedReleaf Australia. 

Cam Battley is deeply experienced in Pharma and Cannabis sectors on a global scale. He is also a board member of Cannabis Canada.

Nathan Davis

Head of Strategy and Business Development

Nathan is a Co-founder of MedReleaf Australia with Russell Harding. For almost 10 years, he worked for Australian Pharmaceutical Industries (API), the largest diversified wholesaler and franchisor of pharmaceutical products in Australia. Nathan established himself as a leader within the business, and was pivotal in the distribution and wholesale channels. He has a firm foundation of knowledge of the PBS, private and generic medicine marketplace in Australia. He is adept at realising, developing and actioning new and innovative business strategies.

Gordon Chan

BPharm, Grad Dip Hosp Pharm, BCNP, RPSS, MRACI CChem – Head of QA, Compliance and Regulatory Affairs

Gordon Chan is currently Head of Radiopharmacy, Molecular Imaging & Therapy Austin Health, Austin Hospital, Victoria. Gordon is an experienced and highly regarded pharmacist who regularly presents at international conferences. Through his successful registration of over 10 radiopharmaceuticals through the TGA, Gordon has acquired the necessary regulatory experience and know-how to help bring MedReleaf Australia products to ARTG status and to the PBS – our ultimate goal. He has strong knowledge of TGA processes and remains motivated to deliver safe and effective medicines to the Australian public.

KEY ADVISORS


Debbie Rigby

BPharm, Grad Dip Clin Pharm, Adv Pract Pharm – Head of Education
• Consultant Clinical Pharmacist from Brisbane
• Voted 'Most Influential Woman in Pharmacy' in Australia in 2016


Professor Lisa Nissen

BPharm, PhD, Adv Pract Pharm – Head of Research
• Head of the School of Clinical Sciences at QUT, and Associate Professor at The University of Queensland
• One of Australia's first credentialed Advanced Pharmacy Practitioners, and regarded as one of the most influential people in pharmacy in Australia


John Dunleavy

CA, Barrister, BComm, BAB – Strategic Advisor
• Chartered Accountant, Licensed Customs Broker and qualified Barrister in the Supreme Court of Queensland
• Heads up Intertrade Advisers, a successful consulting practice, established in 1995


Roy Mazucco

PhD, BSc (Hons) – Head of Medical Communications
• Manager at business consultancy Intertrade Advisers, Brisbane
• Over 12 years' experience working in Medical Communications in London, UK


Stephanie Reuter Lange

PhD, BSc (Hons) – Clinical Trial Lead
• Senior Research Fellow at the School of Pharmacy and Medical Sciences, University of South Australia


Stuart Larsson

Head Grower

• Founder and Managing Director of Mara Seeds, Australia's biggest organic soy bean producer
• Undertakes hemp growth trials

Brett Blacklow

Infrastructure Development Manager

• Founder of Award winning Design and Construct business – Earth Spirit Home
• Wealth of knowledge on Affordable construction, Sustainability, and Rapid Construction including Large Projects